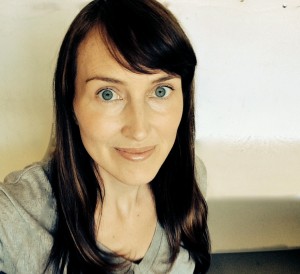 Noelle Stout is an Associate Professor of Anthropology at New York University. Her research examines the cultural effects of economic change with a focus on gender, sexuality, race, and class in contemporary Cuba and the United States.
Dr. Stout is currently a Fellow at the Center for Advanced Study in the Behavioral Sciences at Stanford University and has also received a fellowship from the American Council of Learned Societies to support the completion of her latest book, Bound by Default: Homeowners, Lenders, and the Enduring Debts of the U.S. Foreclosure Crisis (UC Press).
Dr. Stout is the author of After Love: Queer Intimacy and Erotic Economies in Post-Soviet Cuba (Duke University Press, 2014), winner of the Ruth Benedict Prize, and the director and co-producer of the award-winning documentary Luchando (2008). Her articles have appeared in numerous scholarly journals including American Ethnologist, Cultural Anthropology, Anthropological Quarterly, Journal of Latin American Studies, and Visual Anthropology Review.
Dr. Stout earned her PhD in Anthropology from Harvard University, with a certificate in Visual Studies from the Sensory Ethnography Lab and a certificate in Latin American Studies from the David Rockefeller Center for Latin American Studies. At Stanford University, she received a BAS in Anthropology and Feminist Studies, with Honors and Distinction, and an MA in Anthropology. Her work has been supported by the ACLS, the National Science Foundation, the Furman Center for Real Estate and Urban Policy, the Center for Latin American and Caribbean Studies at NYU, and the Film Study Center at Harvard, among others.
Originally from San Jose, California, Stout is a first-generation college graduate. Drawing on her early experience, she has held a variety of leadership positions in the non-profit sector in the San Francisco Bay Area including directing youth employment programs for teens on probation and developing literacy programs for welfare to work clients.
See Dr. Stout's curriculum vitae for more information.